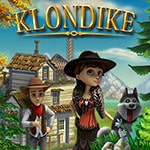 Build a new life for yourself on the old North American frontier!
Klondike – the last frontier of North America! And our friend's father has gone missing while mining for gold. Now it's your turn to explore this world of adventure and make it your new home.
This land has all kinds of materials to help you in your quests; roll up your sleeves and with the help of the Inuit people you'll build up your colony in no time! Unlock new areas and unravel the mysteries of this last frontier of online adventure games – Klondike!