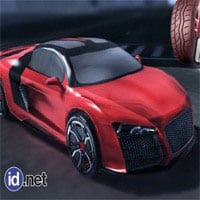 You think you have what it takes to become a master car drifter? Take the test in Drift Challenge, where in each level you'll be assigned a task to complete. You must complete it to advance to the next level. Will you be able to complete all 18 challenges? Keep an eye on the time.
Instruction: WASD or Arrows to drive. Spacebar to use Handbrake. C: change camera angle. This game is one of the driving games at Round Games. Enjoy and have fun in playing this free online game and good luck.
Drift Challenge is a free online game on RoundGames.