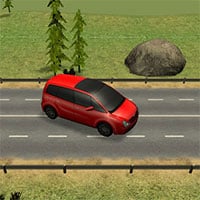 Traffic Road is a driving simulation video game with four game modes available. Career mode sets you on a mission to reach various objectives as quickly and as safely as possible, Time Trial mode is almost the same but with emphasis on speed, in Survival Mode you must survive the busy streets without damaging your car, and finally, the Free Race mode allows you to roam around the map freely and without constraints. Improve your car's max speed, acceleration, and handling so you can perform better on the streets.
Put on your seat belt on and drive across the busy streets in this realistic driving simulation! Drive on the highway filled with cars in Traffic Road! Reach various objectives in the career or drive freely in Free Race!
Traffic Road is a free online driving game on Round Games.