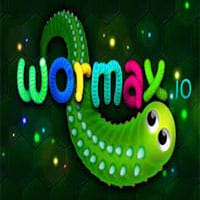 Wormax.io is another IO game that is quite similar to the popular Slither.io. In this game, you will take control of cute little worm swimming around the screen. Your goal is to get bigger than anyone and be on top of the leader board. Eating the glowing orbs to increase your score and your length. Use your three skills wisely so you can survive and hunt down other worms. Sign up with your friends so you can customize your wormy character and have fun!
Be the fattest and longest worm around by eating all the shiny orbs! Block the way of other worms and eat their remains in Wormax.io! Use your skills wisely and make sure not to bump on other worms!
Wormax.io is a free online multiplayer game on Round Games.