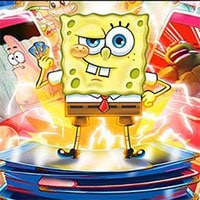 Nickelodeon Power Packed let you battle cards with Nickelodeon characters! Make a custom deck, go on an adventure in story mode. Test your battle abilities in free play mode, and complete daily quests!
Not only the Harvey Beaks. But also the most incredible and famous characters from the Nickelodeon's cartoons are addicted to this card-battle game. It's called Power Packed. Because all the most powerful creatures from which each player can take up to three per round, are within booster packs that are available from the beginning and then must be won somehow. Completing mysterious missions, solving tasks. And defeating other players and characters for exchangeable points. Mind either the story or simple battles that occur one after another. Testing the abilities and your brain when it comes to using strategy and fantasy at the same time. This game is one of the cartoon games at Round Games.
Nickelodeon Power Packed is a free online game on RoundGames.