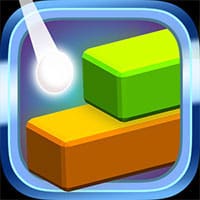 Take your arkanoid skill to the next level in Brick Breaker Intergalactic. Featuring advanced 3D graphics, a multitude of special power-ups. And finely tuned controls make this a brick breaker experience you won't want to miss!
As you continue to play, the balls become faster and you must move your paddle quicker to keep bouncing them. You can collect a range of different power-ups during play also such as multi-balls and an increase in paddle size. Have fun on this amazing game today and try to complete every level!
Brick Breaker Intergalactic is a free online action game on Round Games.