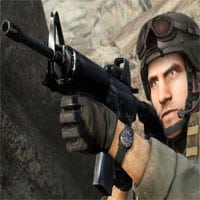 Combat Reloaded. A fun online FPS multiplayer game with amazing looking graphics and many different maps and options. Choose a server where you wanna play. Create your own room or join someone else's'. Choose between Deathmatch, Sniper, Team Deathmatch, Berserk, and many more game modes. Make friends and become get to the top of the ranking ladder.
Play Combat-Reloaded, the ultimate multiplayer online first person shooting game. Register or play as guest, choose a room, a team, and let the killing begin. Enjoy and have fun in playing this game!
Combat Reloaded is a free online action game on Round Games.