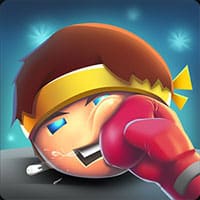 Step into the online multiplayer Boxing Arena in Face Punch IO Game, as you battle against boxer from all over the world to become number one on the leaderboard. POW! BAM! SMASH! KNOCKOUT! Use your powerful punches to knock the wind out of other players. Each hero has different special move to use in epic combat to knock out other fighting boxers.
Achieve objectives to unlock amazing heroes with skills and skins! Step onto the classical fighting ring with your favorite hero to survive the longest, make maximum combos or a great number of knockouts. Show off your skill in Face Punch IO Game and conquer the ring!
Also make sure to check out Agar.io Game, you may enjoy playing it.