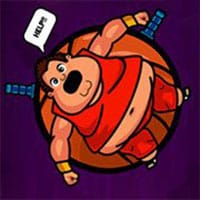 Knife Hit 2 is the second edition of the popular arcade game Knife Hit in which you need to throw a set number of knifes at a rotating target. Make sure that you do not hit a knife that you have already thrown otherwise it will bounce off and you will have to start all over again.
The rotating board will speed up, slow down and even change direction. This means that you must take extreme care when throwing the knife to make sure it sticks. There are cool boards to hit that change on every level and there are 16 different knife models also. Have fun!
Knife Hit 2 is a free online action game on Round Games.