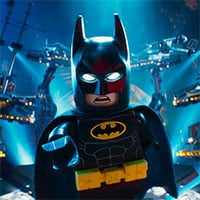 Lego Batman Movie Games is a collection of arcade mini-games based on the animated film LEGO Batman. The game features a total of six mini-games: Stop Joker's Escape, Alfred's Bat Snaps, Fruit Bat Smoothie, Lobster Thermidor Cook-off, LEGO Batman Dolphin Rider, and finally the Games Assembled. The last game is locked until all the other five games are played in finished. Have fun fighting crime and cooking lobsters in this funny and awesome game!
Our dark and mysterious black crusader is finally here! Help LEGO Batman as he fights crime and works around Gotham city in Lego Batman Movie Games! They say that the real Batman is good, but we say, that LEGO Batman is much much better!
Lego Batman Movie Games is a free online action game on Round Games.