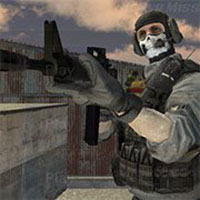 Masked Forces Unlimited is another amazing game from the superb masked forces first person shooter series. In this episode you can take part in both single player and multiplayer game modes. In single player you can undertake a series of challenging missions and utilize your shooting skills against a series of AI controlled opponents.
Alternatively, if you prefer to fight against other human players then why not jump into the action-packed multiplayer game mode? In this mode, you can take part in a variety of team death match games and attempt to rack up the most kills! Use a superb range of weapons including shotguns, machine guns, and grenade launchers. The graphics remain fantastic and the new game modes are a heap of fun to pick up your weapon today! Enjoy playing Masked Forces Unlimited Game.
Also make sure to check out Green Goblin Havoc – Dungeon Punks – Frozen Rush – Radical Assault and Zombidle Games. We picked up these games for you from our action games. So have fun.