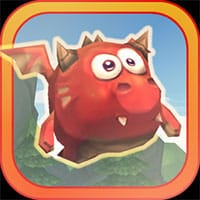 Mighty Dragons is a fun skill-based shooting video game where you take control of a goblin who managed to tame and train a dragon. A horde of monsters and other dragons will be coming your way. And your goal is to protect yourself by borrowing the power of your pet dragon. The game features over 75 items to collect and 6 unique dragons to own. Be sure to collect the item drops and loot quickly before they disappear!
Waves of enemies are coming your way! Defend yourself with the help of your Mighty Dragons in this fun skill-based shooting game! Will you be able to tame and pet all six dragons and defeat all 7 bosses that are out to get you? Good luck!
Mighty Dragons is a free online action game on Round Games.