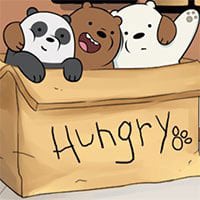 Out Of The Box is a fun platformer game featuring the cute and cuddly characters from We Bare Bears. In this game, you will take control of one of the bears and your goal is to get the item/s on every level and find your way to the exit. The bears can jump and can also climb poles and interact with other objects. Let the brown bear eat some food to make him happy and find other materials to use to unlock new objects and actions. Have fun!
Play around with the characters from the popular Cartoon Network TV Show We Bare Bears in this platformer game – Out Of The Box! Get all the bears to the exit but gather all the other objects before you go!
Out Of The Box is a free online action game on Round Games.