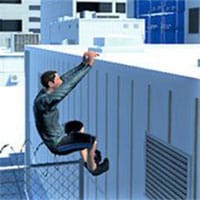 Parkour GO 2 Urban is the ultimate action game in which you are a parkour free runner who has made the streets their playground. You can run, jump and climb anywhere as your ultimate control over your body and core strength will allow you to traverse large objects and buildings with ease.
This is the second edition of the popular Parkour GO series and it comes with 10 new levels full of fun obstacles to master. You can switch between first and third person views to get a completely different experience each time. Master the streets and complete the levels. Have fun!
Parkour GO 2 is a free online action game on Round Games.