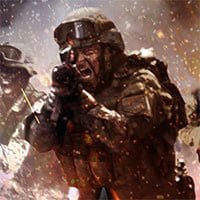 Red Crucible Reloaded is an official browser-based version of the Massive Multiplayer Online First Person Shooting game Red Crucible. This game is a military based first person shooter. Where you will be assigned into either of the two teams: The terrorists or the Counter Terrorist Force. The game features huge maps, various tanks and other vehicles (such as jeep), as well as flying vehicles like helicopters and MIG. This game version requires no download. Register now and join the fight.
Get your guns loaded, hop on a tank, and secure the flag in this awesome 3D MMO first person shooter game! Grab your friends and join the fight using your web browser with no download required.
Red Crucible Reloaded is a free online action game on Round Games.