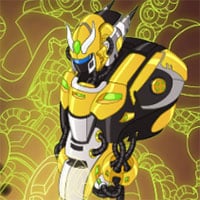 Super Robo Fighter 2 is a cool game separated into two gameplay: Robot assembly, and robot combat. The game starts by choosing your own robot between the two cool giant bots. Once you have chosen your both, you will then proceed into building and assembling the robot part by part. The faster you finish building the robot, the better your score will be. After completing your robot, you can then enter the battle testing face where you can fight an AI or with a friend in a multiplayer hot seat game.
Assemble a state-of-the-art robot in the shortest amount of time possible and put it to the test in this awesome game – Super Robo Fighter 2! Choose your cool robot and step into the factory!
Super Robo Fighter 2 is a free online action game on Round Games.