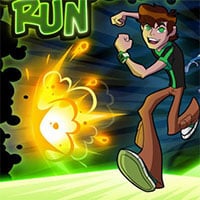 Undertown Runner is a running video game based on the Ben 10 Omniverse cartoon animation. In this game, your goal is to run as far as possible and complete the level while collecting as many green orbs on the way. Join Ben 10 as he battles it out against the forces of evil aliens, but first, you must help him run a long distance. Jump over platforming obstacles and other objects and avoid hitting hard against a wall. Keep your eye on the platforms with hazard labels as they will be deadly to you.
Join Ben Tennyson and run as fast and true through the Undercity in this running video game! Collect green orbs and power-up the Omnitrix in Undertown Runner! Jump over obstacles and slide through the gaps!
Undertown Runner is a free online action game on Round Games.