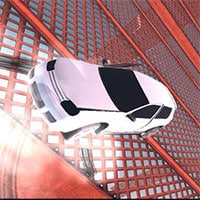 Unfair Stunt is a driving video game that will test your ability to maneuver your car to create a successful stunt. In this game, you will control only a car located on a small bridge. Your mission is to bring the car from the starting point to the finish line but with a twist. You must ride the car to jump in a bridge over the sea to reach the finish line. Collect all the three stars to gain extra points after a successful land.
Execute death defying stunts as you try to jump your car in a bridge in Unfair Stunt! Land your car successfully to earn game cash. Finish all the 45 levels in the game and unlock all six cars.
Unfair Stunt is a free online driving game on Round Games.