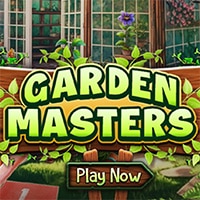 Garden Masters Game: Carol, Sharon, and Amy are three good friends who share the same passion. Namely, the three friends love flowers. They know a lot about them, but they also love to grow them. Each of them knows a lot about growing flowers, but when they work together, they know even more, right? That's why they visit each other very often, helping each other when something more needs to be done for the flowers. And the exchange of experiences is very important in every segment of human life, so here, too, each of them welcomes advice from the other two.
In Garden Masters Game: Amy and Sharon arrive at Carol's garden. Of course, they are here to help their friend around the garden. Carol wants to transplant some flowers, and Amy and Sharon will help her with that. In addition, they will have to help their friend prepare the garden for planting new flowers. Let's enjoy ourselves together in this kingdom of beautiful colors and scents. Carol's garden is a special place, but let's help her make it even more special by planting new flowers. You can play Garden Masters Game on all devices. So enjoy and have fun.
Also make sure to check Garden Mysteries Game, you may enjoy playing it.