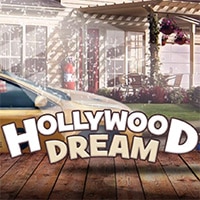 Hollywood Dream Game: Hollywood is a great machinery. Created just one century ago, it is the dream of all the actors in the world. Everybody wants to be a Hollywood star. No matter if someone says that won't chose Hollywood due to the fact that very few movies that come from. The Hollywood laboratory are actually high qualified. Artists believe that if they succeed in Hollywood, they can be stars everywhere. And audiences love to follow artists' private lives, how they live, how they dress, who is their partner. Or to say, more interested in the trivia connected to actors or directors, than actually their art. Today we are putting you in the land of dreams in Hollywood Dream Game. You can get the chance to be a part of shooting set, due to our Earl and Pamela. And, who are they?
Earl and Pamela are director assistants on a Hollywood movie. They need help from other people, other professionals because the shooting of a movie insists great dedication. A lot of stuff is needed so that in shorter time the set will be prepared. It is very important that the shooting scene is going to be done as soon as possible. Our player in Hollywood Dream Game is one of those assistants and should be right hand to Earl and Pamela. So for today, you are given an easier task, you can imagine helping your favorite director shooting his new movie. That sounds great, isn't it? You can play this game on all devices. So enjoy and have fun in playing Hollywood Dream Game.
Also make sure to check out Underwater Dream Game, you may enjoy playing it.