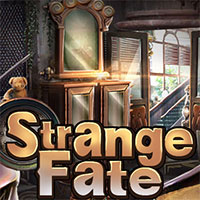 Strange Fate Game: There are many different cases of disappearance. Sometimes it is about a kidnapping; sometimes it is about a person that has lost his/her way. But sometimes a person decides to disappear on purpose, willing to be alone, just like that. In any case, someone's disappearing is a rather complicated thing because his/her friends and relative don't have a clue what has happen to that person. Rose is a private detective. In her career there were many complicated cases that she solved very successfully. This time she has been hired from the people that live on the Chester Street. Namely in Strange Fate Game, a whole family that lives on this street has disappeared all of a sudden. They are missing for few weeks and no one knows where they are because there weren't any indications that could point to their leaving or something else.
According to the available evidences, no one has broken into the house where they live. And there is not a single thing that could point to signs of certain aggression. Actually, this is a pretty strange case for the detectives too. A missing person is something that happens often. But a missing family is rather strange occurrence since they always announce their leaving or moving away. Rose is at the terrain and she starts her search for the missing family. Every evidence is important. So she will explore every possible detail, to find out anything that could be helpful for the search. You can play Strange Fate Game on all devices. So enjoy and have fun.
Also make sure to check Strange Signals Game, you may enjoy playing it.