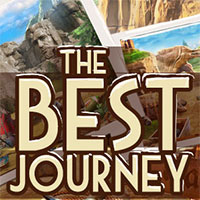 The Best Journey Game: We all dream on taking the ultimate once in a lifetime rip-roaring, heart-pounding, soulful road trip. Our hero today is Kenneth who had always dreamed of exploring the awe-inspiring great outdoors and untamed wilderness. He has always wanted to visit one of the most beautiful national parks in America.
Finally Kenneth finds a free time that he will use to visit the national parks of America. And to learn something about them. Red rock canyons, craggy mountain peaks and other-worldly realms are found within America's most legendary outdoor playgrounds. Including Yellowstone, Glacier National Park, Yosemite, and Arches. But, he must answer a few questions related to these national parks and explore further. Enjoy and have fun in playing The Best Journey Game.
Also make sure to check out Icy Cabin Game, you may enjoy playing it.