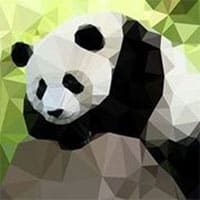 Live the life of a panda in Panda Simulator 3D! Make a family, grow cubs, complete tasks, and improve your panda home.
The panda adventure begins now! It is difficult to live alone in the forest, because the forest is full of dangerous predators. Therefore, you must create a family, give birth to cubs and improve your home. In addition, the panda can help other pandas by performing various tasks.
Panda Family You can create a family if you find another panda. In the future, with the development of the character, the opportunity to make cubs becomes available. You can have up to 4 young pandas. Your family will help you in your adventures. You also need to take care of members of your family. Do not forget to collect bamboo and feed them! If you feed your children, after a while they will grow up and become adult pandas. You also need to feed your spouse to improve his or her characteristics.