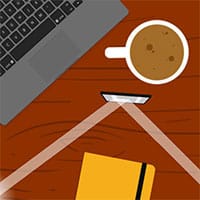 Light Puzzles is a fun puzzle game perfect for times when you want to sit around your work table and chill out. In this game, your goal is to beam a light into the transparent spherical object in the table by using mirrors to reflect the light beamed from the source. By putting the mirrors at correct placement, you can overcome various table obstacles and let the beam of light shine through the sphere. Will you be able to complete all 55 levels?
Take a break and let your mind rest in this relaxing yet fun puzzle game – Light Puzzles! Get the transparent sphere to light up and complete all 55 levels! Enjoy the relaxing semi-classic music that plays in the background and have fun!
Light Puzzles is a free online puzzle game on Round Games.