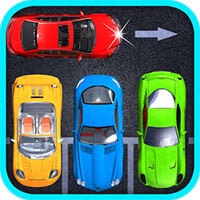 Parking Unblock Car is an unblock puzzle game with a parking/ traffic theme. In this game, you must move other cars and clear the road to make way for your car to get through the busy parking lot and move on your way. The game features several packs: New York, Abu Dhabi, Moscow, Berlin, Paris, and more. Each pack contains at least 400 levels for a total of a whooping 3000+ of levels. How many car and parking problems can you solve? Get your mind stretched and have fun!
Solve the parking puzzles with as few moves as possible and unblock the car! Complete all challenges in Parking Unblock Car! Travel from New York to Paris and solve more than 3000 levels!
Parking Unblock Car is a free online puzzle game on Round Games.