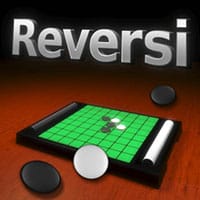 Flip to win! Reversi is easy to play, but hard to master. Select the right strategy in this challenging board game to beat your opponent. Play against the AI or your friend on the same device and try to end up with the most disks of your color to win the game. This game is one of the puzzle games on Round Games. Enjoy and have fun in playing this free online game. Good luck.
You may also enjoy playing UNO Heroes Game, that we picked up for you from our board games.
Reversi is a free online puzzle game on Round Games.