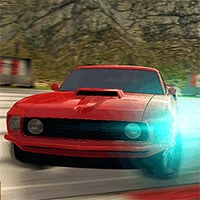 Burnout Drift is a wonderful 3D racing video game with a big emphasis on realism and drifting. Created with Unity engine, the game features realistic graphics, realistic car physics, realistic engine and tire sounds, and more that will allow you to immerse yourself deeper into the game. The game has 10 configured and customizable vehicles for drifting. Enjoy the thrill of drifting around sharp corners and start melting those tires. With the amazing 3D graphics and realistic effects, you can feast your eyes and take as many screenshots as you can!
Drift like a king and drive cool cars in this cool 3D game with realistic graphics and car physics – Burnout Drift! Enjoy your drifting experience and try to make it on top of the leader board! Good luck!
Burnout Drift is a free online racing game on Round Games.