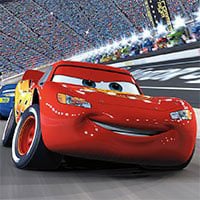 Cars Lightning Speed is wonderfully made racing game based on the popular animated film Cars 2. In this game, you will set your 3-letter name and take control of a white race car. After the first tutorial race, you can then edit your car from the looks, colors, and modifications. Earn money as you race and upgrade your car little by little. Avoid obstacles, collect turbo boosts, and beat Lightning McQueen and Francesco Bernoulli on a fair and clean race! Have fun racing!
Go on an epic racing adventures with your friends from the animated film Cars! Collect lightning bolts and pump up your speed in Cars: Lightning Speed! Create and pimp your own car and go on a winning spree! This game can be played on all devices.
Cars Lightning Speed is a free online addicting racing game on Round Games.