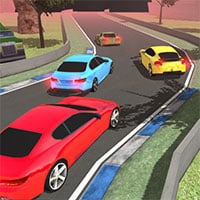 Step inside cool super cars for some spectacular drifting action. Choose between a time trial style race or a simple circuit race. Go next to neck with artifact intelligence drivers.
While racing, you can drift around corners to earn extra score. Try to pull off some amazing tricks. As you complete races, you earn cash – you can use this money to purchase upgrades for your cars, and also to purchase new and improved vehicles. Test your driving skills today. Enjoy and have fun in playing this free online game. Good luck.
Make sure to check out This Game. You may enjoy playing it.