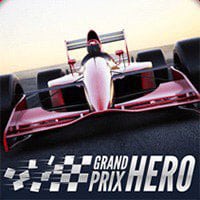 Grand Prix Hero is a retro-inspired 3D racing flash game where your goal is to get to the podium and try to earn as much score as possible out of the four races. Dodge your competitors, collect coins, and don't miss out any boosts! Upgrade your car to improve top speed, handling, acceleration, and boost coverage and try to aim for top on all four races. Your score will depend on your position once you finish every race. Will you be able to make it to the leaderboard?
Racing is in your blood! Race across four competitions around the world and try to get the best score that you can in Grand Prix Hero! Upgrade your vehicle with the money you earn and make it to the leader board!
Grand Prix Hero is a free online racing game on Round Games.