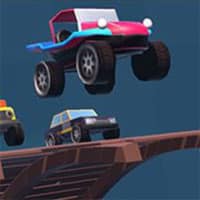 Toy Car Racing is an amazing racing game in which you take control if a variety of awesome toy cars and race across some beautiful landscapes. Everything is huge in comparison to your toy car and you will drive past some larger than life structures and obstacles. Controlling the car is entirely different too as everything is smaller. You must show off your skills and race like a pro!
There is two different game modes to play. You can have a heap of fun trying out the different cars and tracks. The graphics are awesome, the racing game play is fun. This is a refreshing change to the driving genre – jump into your toy-car today!
Toy Car Racing is a free online racing game on Round Games.