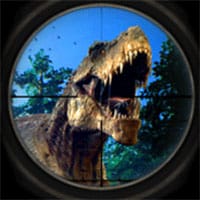 Jurassic Sniper is a sniping shooter game where your goal is to shoot down dangerous reptiles from the prehistoric era. In this game, you are given 10 minutes to eliminate all dinosaurs in the area, or they will trample you. The game features 3 different areas, and each area has six levels to complete. Once you fire your first shot, or if a dinosaur gets dangerously close to you, they will start attacking you. Bring down the dinosaurs before they reach you or you will fail the mission.
Experience hunting down huge and dangerous dinosaurs with your awesome hunting rifle in this intense action-packed sniping game – Jurassic Sniper! Take down the giant lizards as quickly as possible and don't let them get to you!
Jurassic Sniper is a free online shooting game on Round Games.