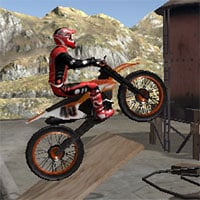 Moto Trials Junkyard 2 is the second installment of the Junkyard sub series of the Moto Trials game. Just like the previous title, you'll be riding across hills of garbage through various obstacles and junk. The game features 10 challenging levels and your goal is to finish every level as fast as possible without falling off your bike or hitting the ground. The game also features improved graphics and optimization.
Tired of testing your motorbike skills on boring hills? Then try racing across an obstacle filled junkyard in Moto Trials Junkyard-2. Ride your motorcycle and beat all 10 levels without falling over.
Moto Trials Junkyard 2 is a free online sports game on Round Games.