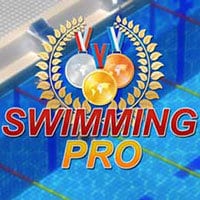 Swimming Pro. Put on your swimming cap as you compete in the 100, 200, and 400 meter swimming contest. Choose your country to represent and travel around the world to get try and get first place for your country and yourself. This game is one of the sports games at Round Games. Enjoy and have fun in playing this free online game on Round Games.
On RoundGames.net you can play free online games no download and no registration. Play free online hidden object games, puzzle games, strategy games, action games, addicting games, adventure games, driving games, racing games, girls games, match 3 games, sports games, mobile games and much more. New games added everyday for free.
Swimming Pro is a free online game on RoundGames.