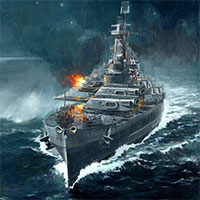 Battleship War is a flash video game based on the classic board game Battleship. The game features two modes: Classic and Advanced mode. The goal of the two game modes is the same: to sink all ships of the enemy before they can sink yours. Classic plays just like the traditional game where you arrange your fleet of warships and conceal it from your enemies. In Advanced mode, a new air-strike feature is added that can scan the enemy area to reveal ships.
Do you love playing the classic battleship board game? Arrange your fleet on the grid and start shooting your enemies in Battleship War! Sink the enemy ships and claim your victory! Good luck!
Battleship War is a free online strategy game on Round Games.