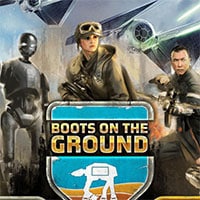 Star Wars Rogue One Boots on the Ground. It is a real-time strategy action game based on the film and franchise Star Wars Rogue One. In this game, you will join the Rogue One rebels as they try to infiltrate into the stop the Galactic Empire base. Each hero you command will have their own special ability that is needed in every mission. Blow up your enemies and defeat various empire troopers in this cool game!
Take command of the toughest rebel group in the galaxy as they fight their battles on the ground. Control the movement of each character and decide where to go, and who to target in this real-time action strategy game!
Star Wars Rogue One Boots on the Ground is a free online strategy game on Round Games.