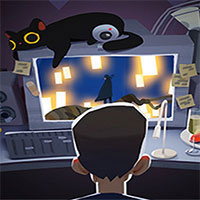 Try to gain 1 million subscriber and become a famous YouTube star in Let's Play Simulator. Make good decisions and start making money with this awesome job. Your decision will have positive and negative coincidences that'll lead to either gaining subscribers or losing them. So be smart. The entertainment business is a unpredictable road, so don't be too stressed if you didn't make the right choice. Enjoy and have fun.
Start your career as a YouTube gamer in Let's-Play Simulator. Will you be able to gain 1 millions subscribers?
Let's Play Simulator is a free online time management game on Round Games.