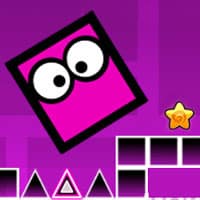 Geometry Neon Dash 2 is the second installment of the popular, addicting, yet highly challenging video game Geometry Neon Dash which in itself is a sub-series of Geometry Dash. The game comes packed with more level and challenges than ever before. Run and jump and try to reach the end of every level. Follow the rhythm and use it to avoid the various obstacles that will harm your little square buddy. Collect stars, earn points and try to beat your own high score!
Our favorite reaction game is back! Test your skills as you try to dash past through various obstacles in Geometry Neon Dash 2! Get your square buddy around the map while avoiding all the obstacles!
Geometry Neon Dash 2 is a free online action game on Round Games.