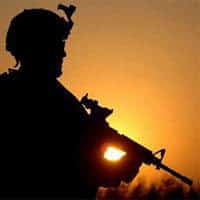 Silent Soldier 3D is a first person shooter game where you take control of a lone ranger dropped down in the middle of nowhere tasked with infiltrating the enemy base and wrecking havoc. The game features beautiful 3D graphics with a nice engine. Use the map to locate the enemy base and don't waste your limited ammo. Sneak your way around enemies and kill them with a knife to be more efficient. Have fun!
Play the role of a special force soldier and infiltrate the enemy base and take them down in this 3D first person shooter game – Silent Soldier 3D! Get your guns ready and try to take your enemies out without alerting others!
Silent Soldier 3D is a free online action game on Round Games.