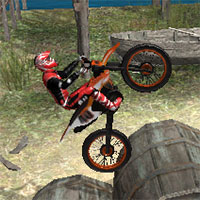 Moto Trials Beach 2 is another installment of the fun Moto Trials game and is the second installment of the subseries Moto Trials Beach. The game features the same gameplay, graphics, and engine but features more difficult levels for you to enjoy and challenge yourself. Try to avoid crashing your motorbike and do everything to keep your wheels on track! Go slowly, or rush your way! Do various stunts along the way and try to unlock all the new levels!
Complete more challenging courses as you ride your bike through the beach in this awesome 3D motorbike game – Moto Trials Beach 2! Play more difficult levels and challenge yourself as you complete the tracks and avoid falling over.
Moto Trials Beach 2 is a free online driving game on Round Games.