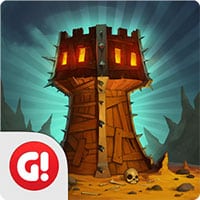 Battle Towers is a real-time strategy action game where you must defend your kingdom against orcs. In this game, the long-lasting peace between orcs and humans had been broken. Now you must survive orc raids at night, and attack their buildings during the day. During the night, orcs have added attack and defenses during the night, while they are reduced during the day. Complete all missions and save the kingdom. The game also features online multiplayer battles.
Take your knights and wage war with other nations. Fight for honor, glory, and supremacy in this awesome strategy war game – Battle Towers! Build cottages, military bases, and build an army of knights.
Battle Towers is a free online strategy game on Round Games.